Overview

of projects in Kenya
Kenya has a population of over 50 million people. According to UNICEF, forty two percent of its population live below the poverty line and access to basic quality services such as health care, education, clean water and sanitation, is often a luxury for many people.
Working with professionals, government agencies, and business leaders, members of the Family International in Kenya have established projects in the areas of food, aid, and resource distribution; education; HIV/AIDS support, and community development and outreach.
The projects conducted by members of the Family International in Kenya have served as a positive force to address pressing needs in communities where members are active.
Project Highlights

New Hope Orphanage Support, Uplands | For over 10 years Family Care Missions has been involved with the New Hope Orphanage, helping to create a brighter future for the 200 orphans who live there. On a weekly basis we provide food supplies for the center's feeding program. We also provide educational materials, school supplies, and clothing. Sponsors were located to participate in the construction of a new building.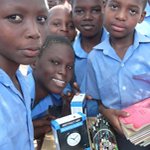 Olives Rehabilitation Centre, Mombassa | Since its inception, the Family International's Family Care Missions project in Kenya has sponsored the Olives Rehabilitation Centre for street children and orphans in Mombassa. Daily, over 200 of these children receive schooling and a nutritional meal. The programme helps to prepare and place these destitute children in local primary schools, and we locate sponsors for those who successfully make the transition. A teacher-training course is held twice a year for the centre's teachers and staff, which helps maintain a high standard. The project has recently launched a weekly Bible club and Sunday school and also offers counseling for single mothers. Read more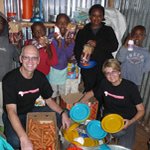 Food Distribution Scheme, Nairobi | 2000 families benefit from our Weekly Feeding Program, which caters to orphanages and eligible low-income families. These families often consist of single mothers and teenage-led households, and victims of HIV/AIDS. Read more
Related Articles