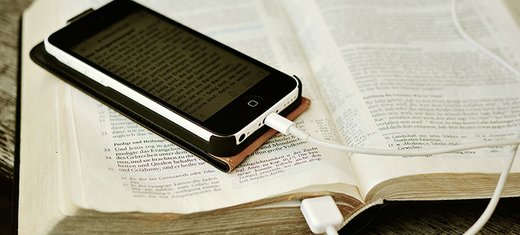 The Family International produces a wide range of devotional, inspirational, and educational publications that reach over a million people worldwide each year. A selection of these publications is available in most major languages. For a sampling of our literature, covering a wide variety of topics, please see Faith Foundations.
Activated, one of our signature publications, is a monthly magazine that has been published in over 20 languages since 2001. To date, over 10 million copies have been distributed worldwide. Each issue addresses topics relevant to everyday life, providing enlightening insights on how to put spiritual principles into practice and activate God's power in our daily lives. More on Activated.
Further resources for spiritual development and Bible study are available on TFI's community website, TFI Online. Posts, podcasts, and webcasts address topics such as how to establish a personal relationship with God, the fundamentals of His teachings as expressed in the Bible, and how to apply them to everyday life—and much more. Subscribe here to receive the latest TFI publications.
Visit TFI Online Podcasts to listen to motivational podcasts created by The Family International.