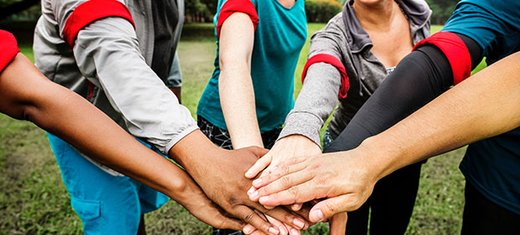 —The Cornerstone of a Pluralistic Society
It is an inherent component of our Christian faith to extend a hand of acceptance and tolerance to all people, offering them a gospel that makes no distinctions as to ethnicity, color, or nationality. Since the founding of our movement in 1968, members of the Family International have ministered in over 150 countries, and our members represent nearly 90 nationalities.
In the interest of creating a tolerant, pluralistic society, we believe it is important to oppose religious and racial discrimination and prejudice in all forms and to actively promote tolerance and understanding. We maintain that human life is sacred and that each person should be respected as an individual created in the image of God.
It is our belief that God's love is the solution to humankind's problems, even in today's complex society. As a religious and social service-minded organization, we translate these principles to the practical level through sharing God's words of hope, love, and salvation, and through active participation in a wide range of humanitarian and relief efforts. Read more