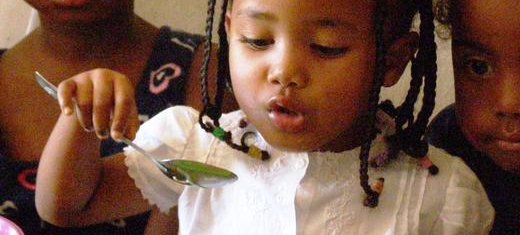 Our volunteers offer our support to this children's center which houses, feeds and schools 70–90 orphans, abused, and at-risk children. We organise volunteers to host activities and events, including children's parties and painting activities.
In Madagascar this type of institution often has difficulty making ends meet, so we support Green Leaf with weekly food provisions (eggs, rice, etc.) and regular supply of needed clothing, blankets, school books, stationery, and basic hygiene articles.
In June of 2010 we entirely renovated the children's dormitories: new bunk-beds, fully fitted mattresses, sheets, and blankets, as well as repainting the dormitories, and fitting them with curtains.
Originally Published in 2012.