Overview

of projects in Ukraine
Members of the Family International have been working to make a difference in Ukraine since the breakup of the Soviet Union in the early 1990s. Besides conducting humanitarian projects to provide support and assistance to orphanages, centers for handicapped and autistic children, and children's hospitals, members have worked to meet the spiritual needs of the people of Ukraine in the post-Soviet era.
Through Christian-based, personal counseling and Bible studies, many lives have been touched and had their hope restored. Our outreach programs for the youth of Ukraine have provided a message of hope and salvation to combat the negative effects of the drug and alcohol abuse that have plagued the youth. TFI volunteers have also provided Christian leadership training seminars to motivate young volunteers to do what they can to change their part of the world for the better.
Project Highlights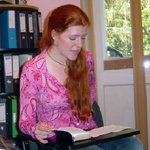 Activated and Bible study club | The Family International hosts two clubs which meet on the weekends. The Saturday Activated Club is located on one of the main squares downtown. The basis for this club is to read articles from the Activated magazine and discuss them. If anyone is interested in learning more about the Bible, we invite them to attend our Bible study course, The 12 Foundation Stones, held on Sunday afternoons at the same location. We also have an English club where participants have an opportunity to practice and develop their knowledge of English.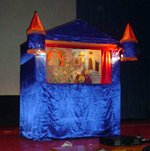 Children's shows | We perform clown and puppet shows at different children's resorts and summer camps around Ukraine for orphanages and children with health problems and disabilities. Each Christmas we also put on shows, which consist of a musical performance, Christmas puppet show, clowns, treats and gifts including Activated magazines for children, sponsored in part by interested businessmen.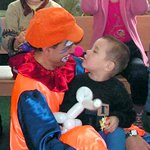 Christmas shows for disadvantaged children | Each Christmas we put on Christmas shows for children who are seriously ill, children with learning disabilities, orphans, and the mentally handicapped. Our show consists of a singing group, Christmas puppet show, clowns, treats and gifts including Activated magazines for children in Russian, sponsored in part by interested businessmen.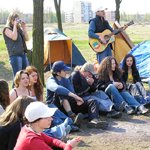 Tavriski Igry Music Festival, Ukraine 2006 | Our team of 32 people, representatives of Family projects around Ukraine, attended a three-day annual music festival called Tavriski Igri, where many of the famous and up-and-coming groups perform. This provided an opportunity to reach out to the lonely youth of Ukraine with the Gospel message and songs.
Related Articles